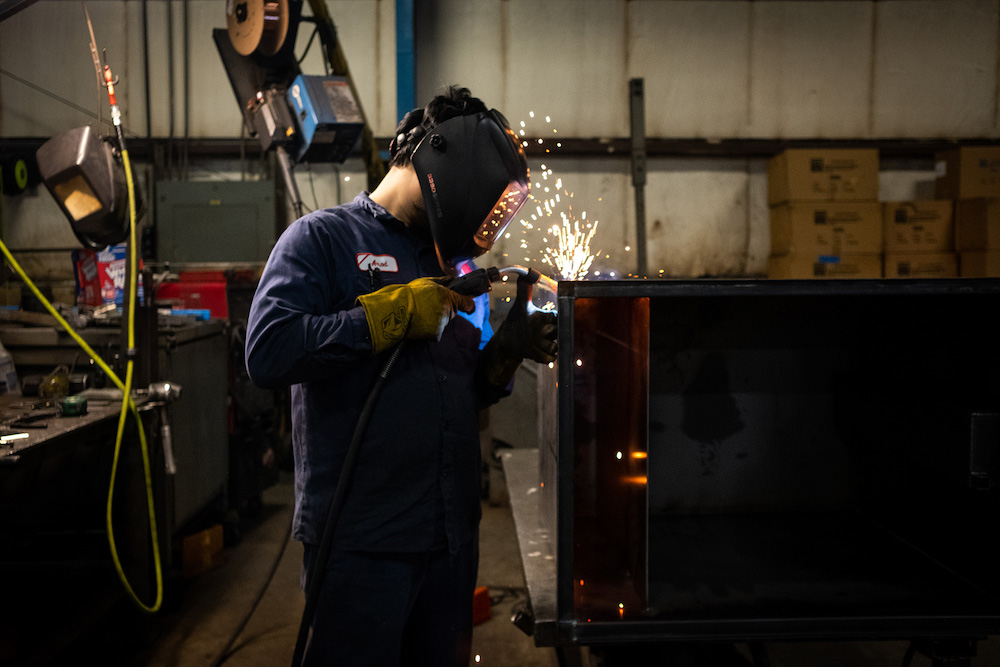 Rockford Separators provides the custom grease interceptors that more Buffalo commercial customers depend on. Whether you have a new business or are upgrading your existing establishment, a new custom grease interceptor can make all the difference. Let Rockford Separators supply you with a dependable interceptor that is right for your needs. Regardless of your separation equipment needs, Rockford Separators is the trustworthy business with the largest selection of custom grease interceptors to optimize all your liquid operational needs.
When you need a custom grease interceptor near Buffalo, depend on Rockford Separators. The county seat of Erie County, NY, with more than 280,000 residents, makes it the second-most populous city in the state. Also popular among the business owners near Buffalo are the custom grease interceptor tanks of Rockford Separators. We are a trusted plumbing supply and replacement company, and we provide customization and free estimates for any size custom grease interceptor needs in the greater Buffalo area.
Rockford Separators provides the industry with the most robust and reliable custom grease interceptors. Our grease interceptors are designed to remove oil, grease, and light petroleum products from wastewater. We guarantee that the custom grease interceptor will remove the grease and fully comply with EPA guidelines. Rockford Separators provides commercial-grade custom grease interceptors that businesses in and around Buffalo depend on. Call Rockford Separators today for a free quote on your next custom grease interceptor.
Buffalo Custom Grease Interceptor