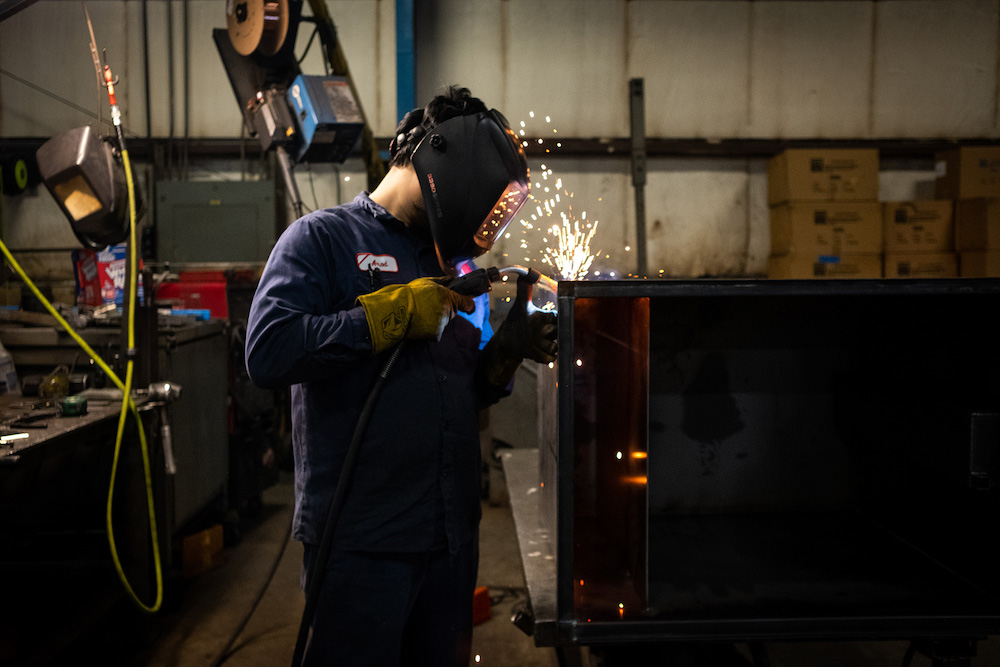 Rockford Separators are experts at delivering high-performance oil interceptors that outperform traditional concrete and are just as economical. We believe your Denver facility deserves superior quality, stronger, and more durable oil interceptors that last. Protect your plumbing system with an elite design that makes installation faster and easier. Get an advanced solution built to your specifications and meets regulatory standards.
Rockford Separators offers an oil interceptor that can fit your particular application. We offer your Denver company 17 models and holding capacities ranging from 350 gallons to 10,000 gallons. Denver is nicknamed the mile high city because it sits one mile above sea level and has a population of 735,538. It is as easy as 1, 2, 3 when you purchase your oil interceptor from our team. Pick it up, drop it in and start using.
We provide an oil interceptor that is all-welded steel with threaded inlet/outlet connections, removable 3/8" nonskid diamond tread-plate cover for flush with grade installation suitable for heavy truck traffic. Rockford Separators offers over 40 years of unparalleled expertise in designing a superior oil interceptor. Our elite design is secured with stainless steel flat head screws, heavy-duty leak-proof gasket, and bituminous coating outside. Contact us today to learn more.