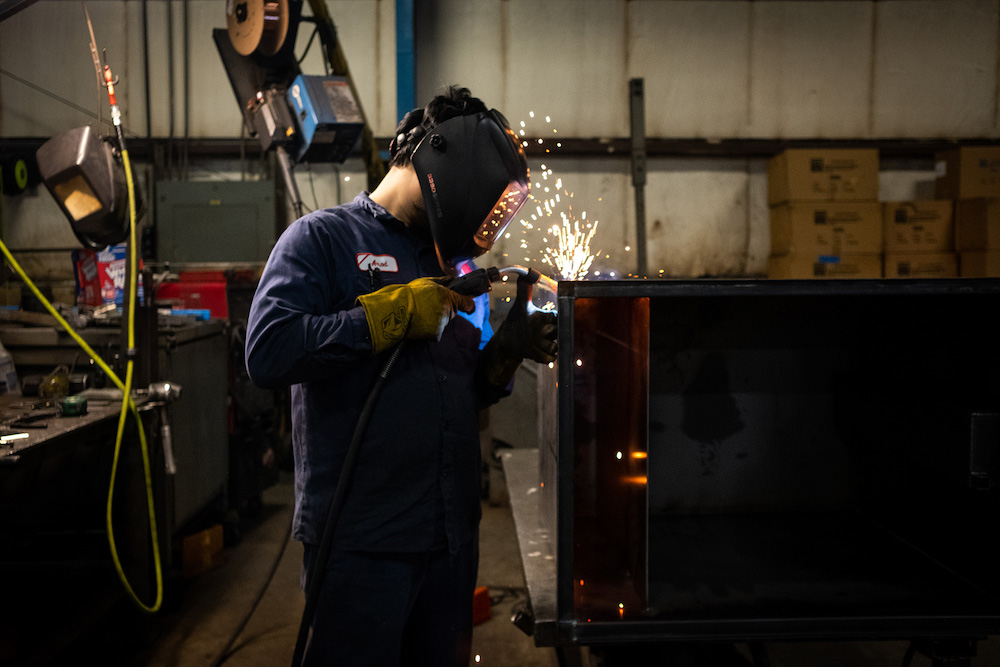 Finding the perfect company to put your trust in their grease interceptor products can be difficult with so many options out there, but Rockford Separators makes it easy. Rockford Separators specializes in grease interceptors designed and manufactured to offer top-tier operational solutions for grease management in your Des Moines facility. With over fifty years of experience, we have the professionalism and expertise to provide the highest quality grease separators in the industry.
No matter how large or small your grease interceptor needs are for your Des Moines property is, Rockford Separators is equipped to provide the best services and products. Located on the Des Moines River, Des Moines is the core of one of the fastest-growing metro areas in the Midwest and is beaming with community pride and accolades. Whether you are re-equipping or starting the scratch, setting your business up for success with a grease interceptor by Rockford Separators could be the best thing for your Des Moines property.
Working with our Seasoned Project Managers to narrow down exactly what your needs are will be the most stress-free part of your Des Moines business. We deliver grease interceptors that not only meet but exceed every client's expectations. Not only do we serve the lovely city of Des Moines, but we are the trusted company nationwide for grease interceptors that are better than the rest. Whether you know exactly what you are looking for or need some advice, give Rockford Separators a call today, and we can get your Des Moines property hooked up with the best grease interceptors in no time!
Des Moines Grease Interceptor