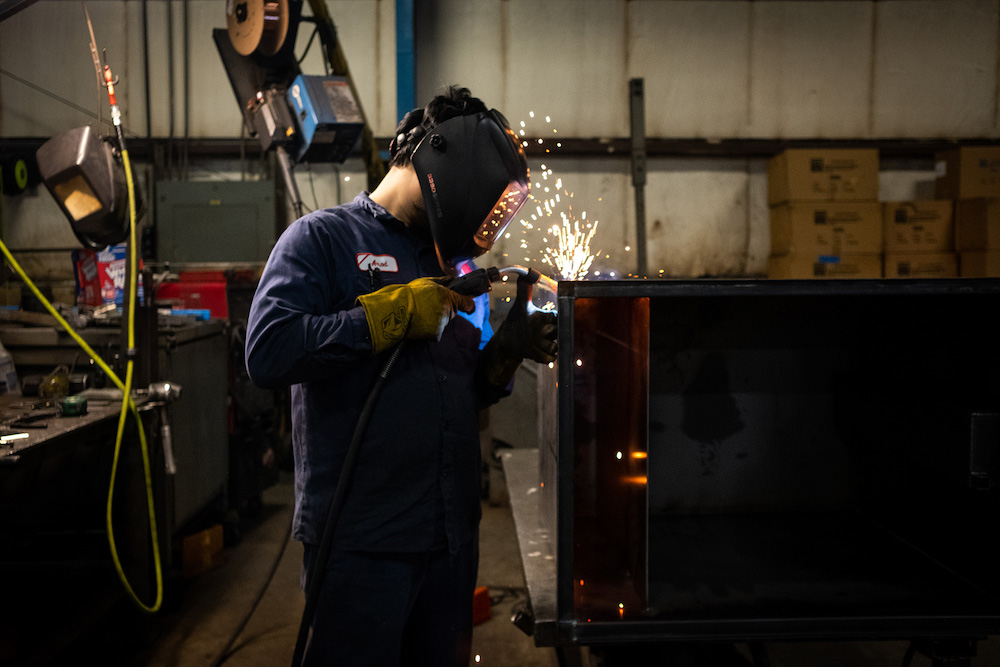 The process of locating a high-quality oil interceptor for your Des Moines commercial property is not the most inviting task. Lucky for you, Rockford Separators has your back and can hook you up with a perfect oil interceptor that suits your needs without having to do all of the legwork. Our oil interceptors are made with steel or stainless steel to ensure they will not crack or rust and come with a lifetime warranty.
Des Moines is the core city in one of the fastest-growing metropolitan areas in the country, and ensuring the new business or existing business is properly equipped with oil interceptors that can be trusted is important. As a city located along a waterway, the Des Moines River, ensuring the oil interceptors the Des Moines facilities have installed will keep compromised wastewater from entering the river.
Rockford Separators has a track record of reliability that makes for an excellent return on your investment on a new oil interceptor. Whether you know exactly what you are looking for or need some advice, our always friendly and helpful team of experts can make recommendations as to which oil interceptors would suit your exact needs. Avoid wasting your time and unwanted headaches. Give Rockford Separators a call to discuss your oil interceptor needs for your Des Moines facility today!
Des Moines Oil Interceptor