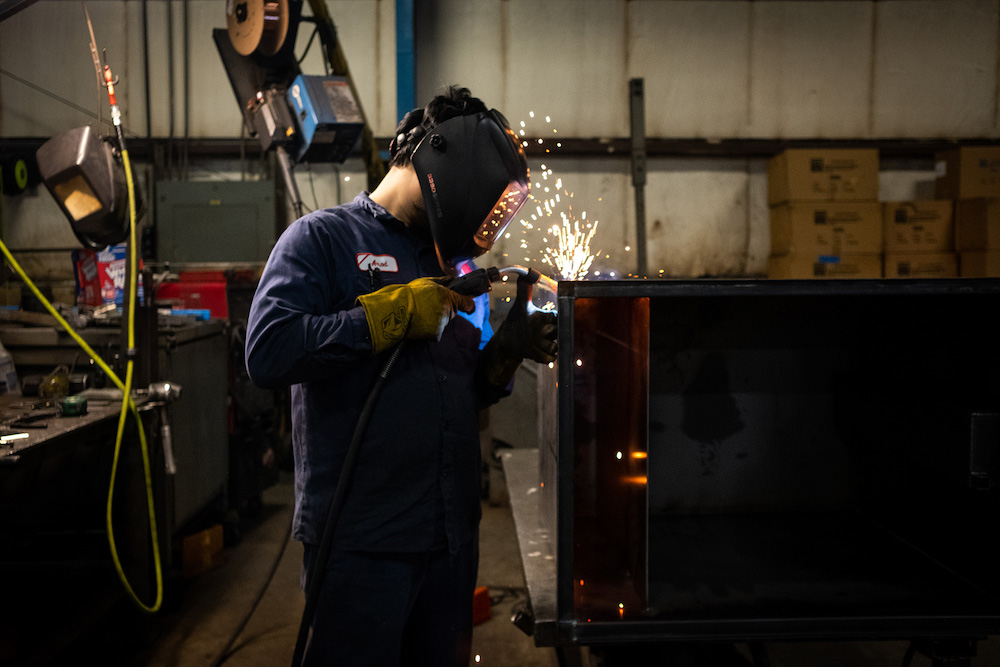 Rockford Separators is committed to the Detroit business community to provide the custom grease interceptors they can count on. Our interceptor equipment and separation products are specifically designed and manufactured to offer better operational solutions for grease management in the modern facilities they serve. The team at Rockford Separators will deliver the custom grease interceptor you need to keep oil and grease-laden wastewater from entering sanitary sewer systems and the surrounding Great Lakes.
Let Rockford Separators take the hassle out of ensuring your Detroit facility complies when you contact us for a new custom grease interceptor. Primarily located in Wayne County, MI, the metro area commonly called Greater Detroit has a growing population of more than 4.3 million diverse residents making it the largest city in the state. When you need a custom grease interceptor that meets the highest industry standards paired with the latest technology, choose Rockford Separators to deliver excellent results!
Personalized service sets Rockford Separators apart from the rest! We take the time to understand our Detroit customers' needs and provide the custom grease interceptor to complete your job precisely and according to your specifications. Our customers depend on custom grease interceptors to prevent harmful substances from blocking sewer pipes and causing health hazards. Do not put off investing in a custom grease interceptor any longer. The contractor you need for the best results is Rockford Separators.
Detroit Custom Grease Interceptor