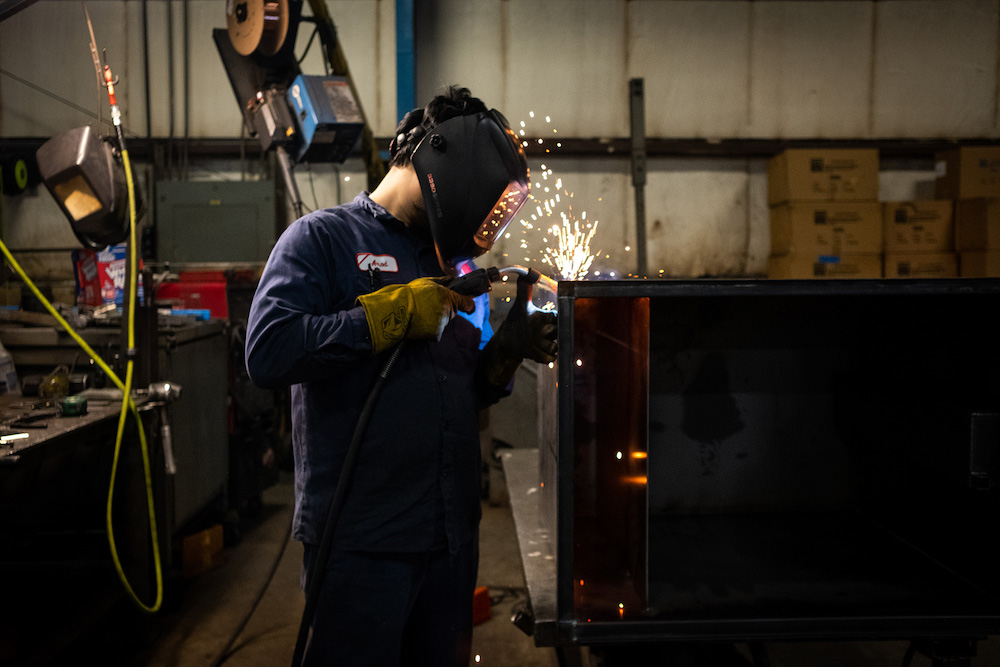 At Rockford Separators, our stainless-steel custom oil interceptors are not only economical but stronger than poly oil interceptors and guaranteed to last a lifetime! The custom oil interceptor you need is found at Rockford Separators, from new installations to remodeling projects. We have the wastewater management solution you need for virtually any industry or plumbing needs. We have the various flow capacities that will meet any demand your Detroit business has, and our custom oil interceptors meet or exceed local and state plumbing codes.
Do not trust your Detroit business equipment investment to just anyone. Choose Rockford Separators for the custom oil interceptor you need today! Detroit is the largest city in Michigan and is on the US-Canada border with more than 640,000 residents. With the population growing, the demand for more and more businesses that need a custom oil interceptor is multiplying, and Rockford Separators is the commercial separator and custom oil interceptor provider with the best prices and equipment!
At Rockford Separators, we know you wear many hats to keep your Detroit businesses running smoothly. We are here to help when you need a custom oil interceptor you can depend on from the wastewater separator manufacturer you can trust. Whether you need a five-gallon or 500-gallon custom oil interceptor, you can depend on the design technicians at Rockford Separators to deliver the equipment that is right for you. Call Rockford Separators, the trusted commercial separator supplier, to get started on a free quote or a customized oil interceptor.
Detroit Custom Oil Interceptor