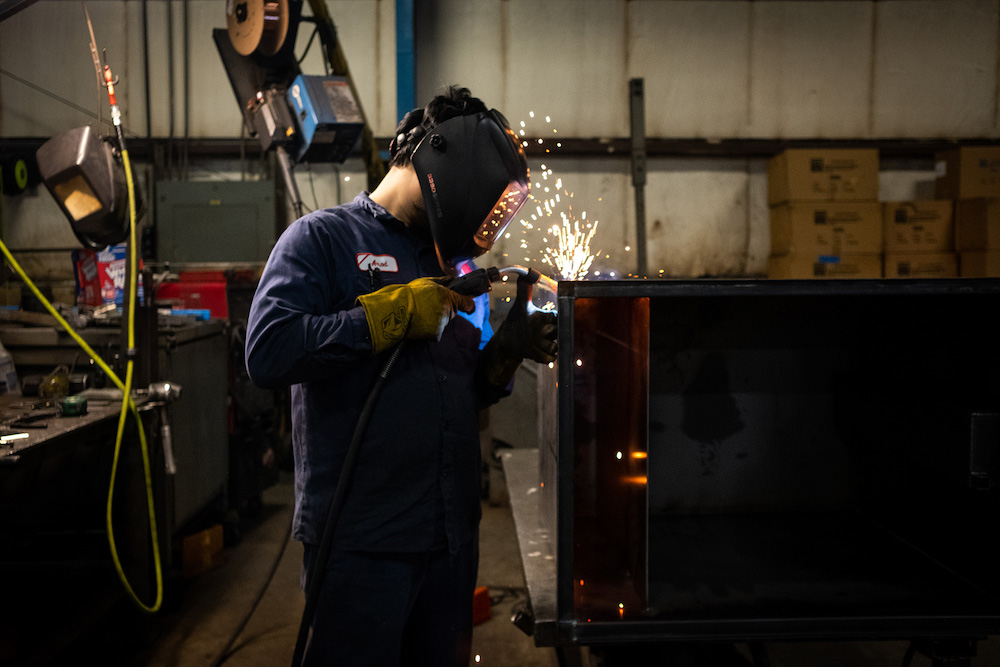 At Rockford Separators, we want to be your first choice for providing the preferred separator equipment that helps prevent blockages for our Detroit customers. We know you have many choices when choosing the grease interceptor you need. We offer a large selection of grease interceptors in sizes up to 150-pound sludge capacity. We have built a reputation as the most trusted and qualified online grease interceptor provider. So when you need a grease interceptor that will exceed your expectations in quality and durability, call Rockford Separators!
At Rockford Separators, we deliver the grease interceptor you need fast and correctly the first time. We guarantee it! Nicknamed "the Motor City," Detroit is located in the southeastern portion of Michigan along the Detroit River in Wayne County, with nearly 700,000 residents. The quality grease interceptors from Rockford Separators are also popular among business owners in the greater Detroit area. We are a trusted plumbing supply company that provides customization and top-of-the-line separator equipment for any size needed for your Detroit business.
At Rockford Separators, we are 100% committed to customer satisfaction! We are the preferred source for the new grease interceptors your businesses needs and the replacement separators at prices our Detroit customers appreciate. Rockford Separators offers a large variety of separator equipment, including high-capacity grease interceptors that will slow the flow of greasy water, trapping it and preventing blockages. When your Detroit business needs grease interceptors you can depend on, Rockford Separators is the one to call. You will not be disappointed, guaranteed!
Detroit Grease Interceptor