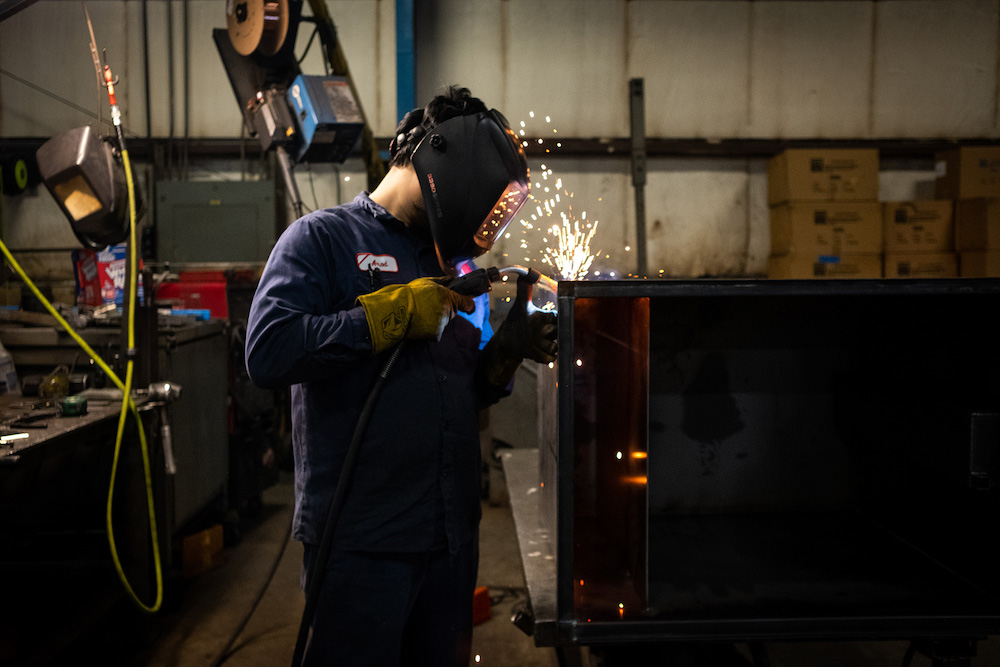 At Rockford Separators, our beautiful stainless steel oil interceptors are economical and much stronger than poly oil interceptors and are guaranteed to last a lifetime! Our oil interceptor is the wastewater management solution you need for today's plumbing and food service needs, from new installations to remodeling projects. We have the sizes and various flow capacities that will meet any demand your Manhattan business requires, and our oil interceptors meet or exceed the standards required by local and state plumbing codes.
Rockford Separators has the oil interceptor that can handle any size oil separation needs for your Manhattan industrial, commercial, or business needs. Known as the most densely populated and smallest borough, Manhattan averages over 72,000 people for every square mile and is the urban core of the New York metropolitan area. When you contact Rockford Separators, you can be assured that you will get the most reliable oil interceptor at a price you will appreciate. When you need assistance with a new grease interceptor, Rockford Separators can help!
When you need quality oil interceptor equipment and you don't have time to waste, Rockford Separators offers solutions that will work for your Manhattan commercial property. No matter the size or capacity needed of your oil interceptor, we have the solutions you need from one gallon to 500-gallon capacity. For more than 50 years, we have been helping our great customers like you find the oil interceptor that perfectly meets their needs, is the right size and can handle the volume or GPM you require. Call Rockford Separators today.
Manhattan Oil Interceptor