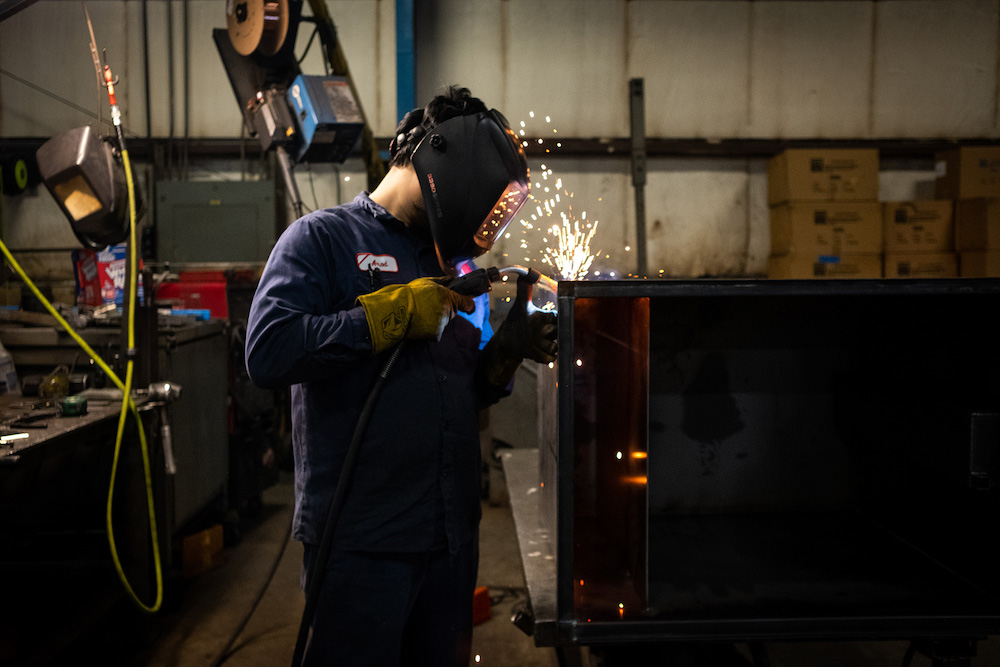 Are you searching for a high-performance custom grease interceptor option that offers a fast turnaround? If so, Rockford Separators specializes in creating an innovative custom grease interceptor that will meet your New England facility's specific demands and applications. For over 40 years, our team has helped architects, engineers, building officials, health agencies, plumbing contractors, and other specifiers achieve cleaner and more efficient plumbing systems.
Rockford Separators offers unparalleled expertise in the design and fabrication of a custom grease interceptor. We will protect your New England facility from backups and system failure. New England's motto is "Appeal to Heaven" and comprises 15,116,206 residents spread out over six states. Whether you need a smaller floor model or a commercial capacity custom grease interceptor, our team has you covered.
Rockford Separators designs a custom grease interceptor that outperforms old designs. You can leave it to our team of engineers to develop a superior and economical custom grease interceptor that is durable, strong, and efficient. We meet all environmental standards along with federal, state, and local regulations. Prevent leakage, backups, and system damage with the help of Rockford Separators. Get the easy and economical solution you need at a competitive price.
New England Custom Grease Interceptor