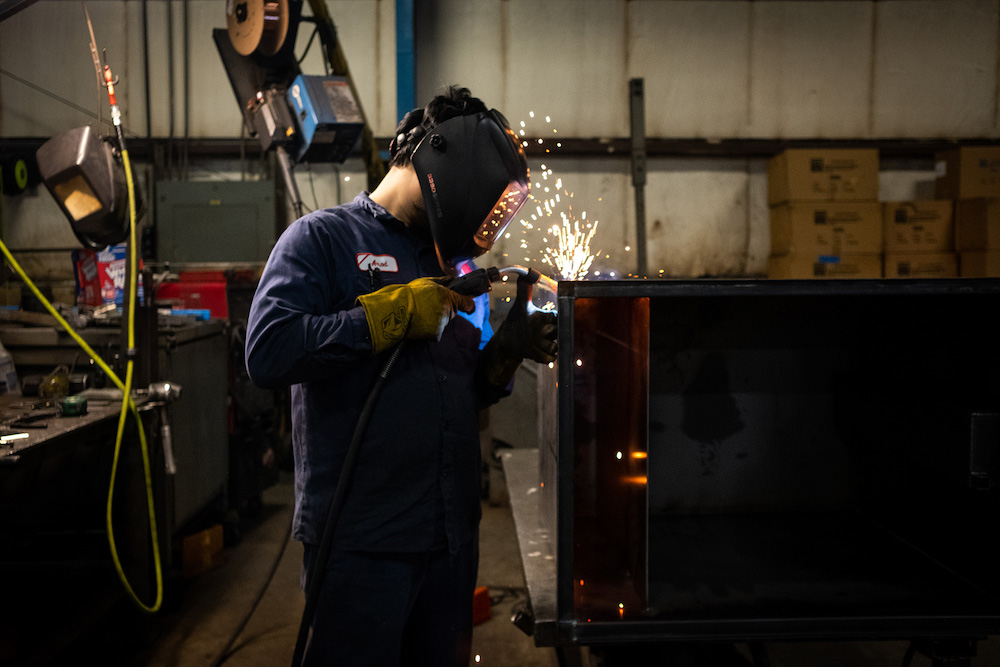 At Rockford Separators, we make it easy to find an oil interceptor that will deliver quality results at a fair price for your New York City area commercial business. An oil interceptor from Rockford Separators will be the best option to separate oily waste from your interior drainage systems, keep your operations running smoothly, and protect the value of your assets. When the New York City area needs an oil interceptor, Rockford Separators is who they call.
Because customer service is the backbone of Rockford Separators' success, our New York City customers expect and receive excellence when choosing an oil interceptor they can depend on from our inventory. New York, otherwise known as NYC or the "Big Apple" is the most populous city in the United States, with more than 8.8 million people over three hundred square miles. Our grease interceptors keep things flowing smoothly and up to environmental standards.
At Rockford Separators, we make it easy to find the oil interceptor you need that will deliver quality oil and water separation at a fair price. Get started on your oil interceptors order today with equipment from Rockford Separators. We have the oil interceptor solution to deliver the quality and long-lasting results you expect without the hassle. To schedule a free consultation from Rockford Separators, call us today!
New York City Oil Interceptor