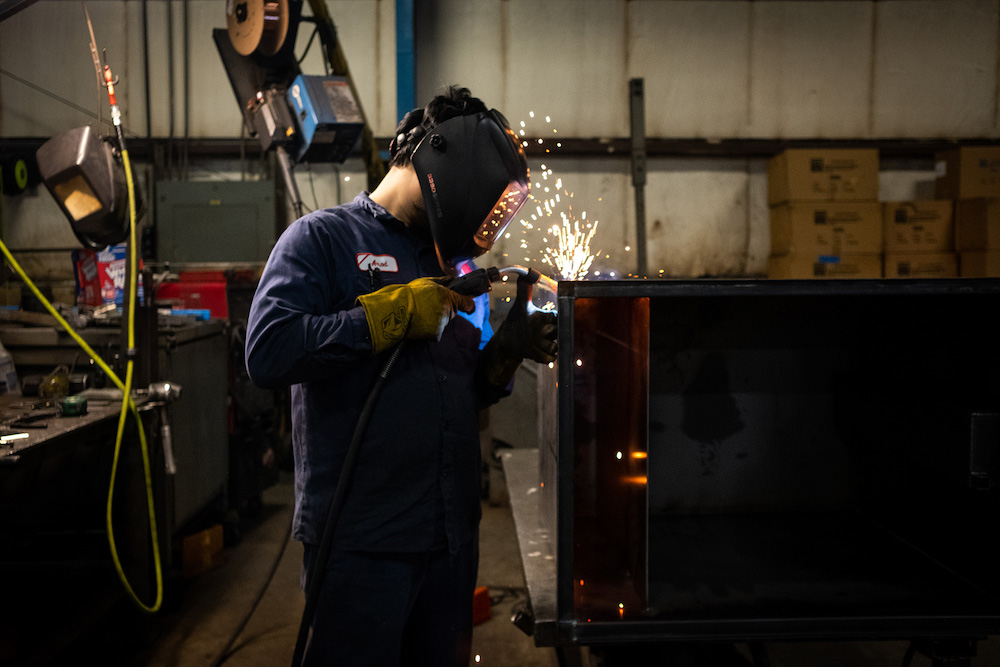 Finding a custom grease interceptor provider can be daunting. One call to Rockford Separators today will take the hassle out of locating a grease trap or grease interceptor that helps to prevent grease from entering a sanitary drainage system. If you need a commercial grease interceptor for your Philadelphia establishment, the experienced distributor to trust is Rockford Separators. Using only the highest quality components and materials at Rockford Separators, we are ready to assist you with all of your commercial custom grease interceptor needs.
Philadelphia is a charming historic city that offers desirable eats, local cuisine, and exciting attractions. Further enhancing the desirability of Philadelphia are the custom grease interceptor products from Rockford Separators. The beautiful city of Philadelphia, also known as "Philly," is the largest in the state of Pennsylvania, with an estimated population of just over 1.5 million residents. We are the top choice of more Philadelphia commercial businesses, and restaurants. Receive custom grease interceptor equipment at prices you will appreciate with fast delivery.
Well known for our commitment to customer satisfaction and finding just the right size or custom grease interceptor for Philadelphia customers has made Rockford Separators the preferred grease management solution. Rockford Separators customers enjoy the exemplary level of service, professionalism, and expertise they receive on every custom grease interceptor we provide. No matter the scope of your needs, you can rest assured that your commercial custom grease interceptor will be delivered to your satisfaction with Rockford Separators!
Philadelphia Custom Grease Interceptor