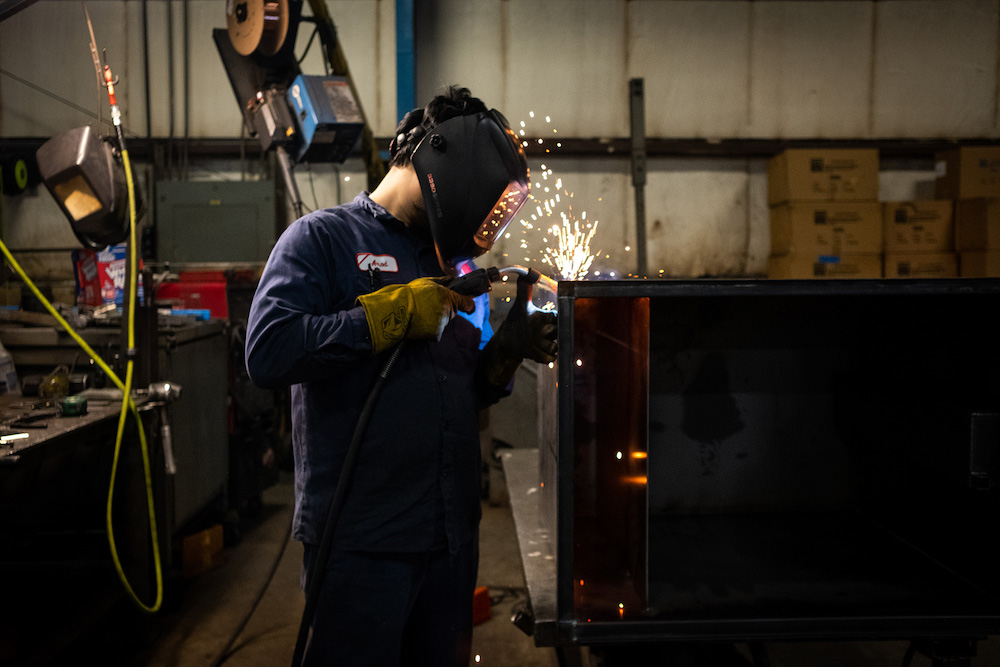 Rockford Separators is the best custom grease interceptor manufacturer for your Pittsburg commercial facility. Whether you are planning a new commercial venture or an overhaul of your existing business, we have a custom grease interceptor with improved separation performance and a clean stainless steel exterior tank that will not crack or rust. At Rockford Separators, our goal is to exceed our Pittsburg customers' expectations by customizing our grease interceptors to fit your specific needs.
Rockford Separators are a premium custom grease interceptor provider for the greater Pittsburg area. In the Commonwealth of Pennsylvania, the seat of Allegheny County is Pittsburgh. Most notably known as "the Steel City," Pittsburgh has also led in other manufacturing areas. The more than 300,000 residents enjoy a diverse cultural district within the city of Pittsburgh. Rockford Separators is committed to customers, and it shows! Let Rockford Separators do the legwork when it comes to the custom grease interceptor you need near Pittsburg.
At Rockford Separators, we have the resources you need when you need a custom grease interceptor. Our quality custom grease interceptors will give you peace of mind at prices you will appreciate. Let us take the hassle and headache out of finding the grease separation solutions you need near Pittsburg. Maintaining your grease traps and interceptors helps keep your business operating smoothly while protecting our waterways. From coast to coast, Rockford Separators has the custom grease interceptor options you need. Call us today.
Pittsburg Custom Grease Interceptor