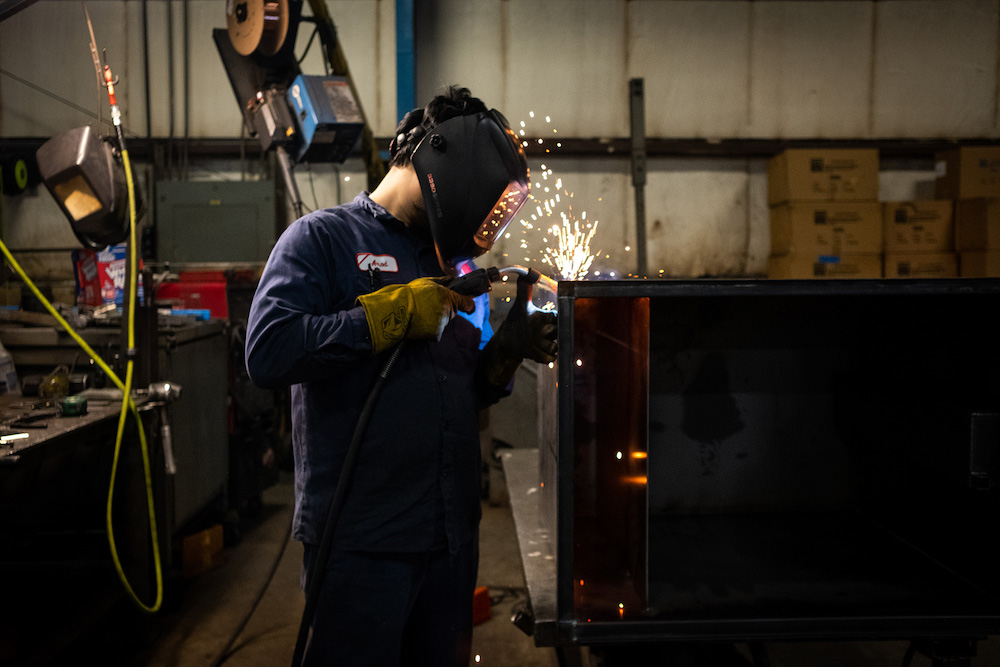 Rockford Separators has been serving customers near St. Louis for over fifty years with our expertise in the separators industry. When you work with Rockford Separators, not only will you receive the highest quality materials, steel or stainless steel, but you will get a team of highly skilled professionals bringing your custom grease interceptor to life. No matter the size custom grease interceptor you are searching for, the Rockford Separators team is equipped to handle it.
Your custom grease interceptor will keep grease-laden wastewater entering sanitary sewer systems and even waterways. Since St. Louis is located along the Mississippi River, keeping this toxic wastewater under control and out of the river has countless benefits for your St. Louis business and the entire stretch of the river to the gulf. Rockford Separators delivers custom grease interceptors with the quality you can depend on.
Placing your trust in Rockford Separators' hands when it comes to your custom grease interceptor will be a decision that you will never regret making. Rockford Separators can gift your St. Louis facility with peace of mind after installing your custom grease interceptor that will not crack or rust. At Rockford Separators, we do all of the hard work, you have to let us know what type of custom grease interceptor would fit your St. Louis property, and we shall deliver just that. Give us a ring today so we can get started on your custom grease interceptor and have it ready for your St. Louis property in no time.
St. Louis Custom Grease Interceptor