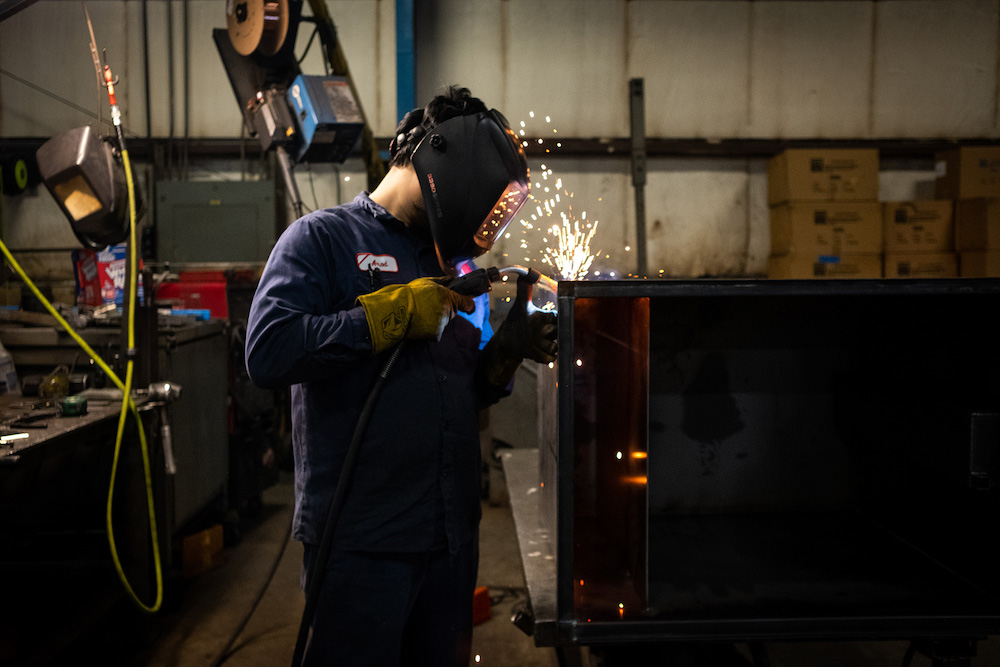 Rockford Separators is your one stop shop for your oil interceptor needs in the St. Louis area, no matter the size of the job. Our oil interceptors start with the highest quality materials, steel or stainless steel, and are crafted and manufactured by the most skilled individuals in the industry for your St. Louis facility. Rockford Separators utilizes the latest technology to upgrade your plumbing and wastewater system.
St. Louis, Missouri, is the second-largest inland port in the country and is a major part of the inland waterway system. This city truly is a hub for entertainment, shopping, and even many corporations located here in St. Louis. Rockford Separators knows and understands the plumbing and wastewater services industry very well. We can help take the stress out of fixing your plumbing with an oil interceptor by Rockford Separators.
Whether you are starting a new installation or completing a renovation, Rockford Separators has a variety of oil interceptors that will not only meet your needs but exceed your expectations. Equipping your St. Louis location with an oil interceptor from us, you will be gifted with a more economical and stronger oil receptor than most companies use. We are different at Rockford Separators! Give us a call today to discuss your oil interceptor options and protect your St. Louis property today!
St. Louis Oil Interceptor